New Client Special!
2 for 1 Nutrition Sessions
Jump Start Your Health in the New Year
Have you been waiting to take the leap and discover whether a nutritionist is the right move for you? This is the perfect opportunity! We'll combine your initial consultation and first nutrition session into a one-month package, exploring your health history, any lab work you would like to go over, current supplements and medications, and venture into your health goals for the future. If you would like to move beyond the one-month package, we would discuss options for a 2-3 month customized program that would give you the time and space to further achieve your health goals, and ultimately obtain the beautiful health and lifestyle you've been waiting for.
This special includes the initial consult (a $99 value) and one nutrition session (a $125 value) for only $149. Fill out the contact form or email amhayesnutrition@gmail.com to take the journey today.
Amanda's Three-Month Lifestyle Revamp Program
Food changes everything. As your daily diet and habits change, your body changes and your happiness improves. Imagine what your life would be like if you had clear thinking, energy and excitement every day!
Your personalized program will radically improve your health and happiness. We'll discover which foods work best for you and why. Once this becomes clear, the bewilderment of what's healthy versus what'snot will be solved – and the word dieting will no longer be in your vocabulary. If necessary, a supplement plan will be designed for you, alleviating the issue of walking down aisle five in Whole Foods wondering which multivitamin or mineral is right for you! If you're having trouble motivating yourself to exercise, we will discover a means of exercise that you find enjoyable or help connect you with a personal trainer if you so desire. Remember, it's not your diet alone, it's not your exercise regimen alone; it's the combination of all aspects of your lifestyle that will enable you to achieve your health goals. Together, we will explore concerns specific to you and your body and discover the tools you need for a lifetime of balance.
Your program includes:
Two 50-minute sessions per month
E-mail support between sessions
Handouts and DVDs to enhance your education
A one-hour health food store in Princeton
Food samples and self-care products
Access to a lending library of health and wellness books
Health counseling sessions are available in-person to Princeton and Central New Jersey residents. Distance counseling is also available via phone or Skype.
Private Cooking Classes
Wouldn't it be great if we were all equipped with the skills to be a healthy chef and slice & dice master? The truth is, very few are innately skilled when it comes to having slick moves in the kitchen. Private cooking classes are designed to help take the guesswork out of stocking a healthy kitchen as well as the best ways to prepare healthy, delicious dishes. In only a few hours, you'll be squared away with foods and meals to last you for a few days (think smoothies, salads, snacks, and meals!).
Groceries will be purchased ahead of time. You can even add on the health food store tour service beforehand at a discounted price. The recipes will be tailored to your unique lifestyle and food preferences. We'll go through the grocery list and recipes together, and enjoy time in the kitchen – even if you claim you can't cook. We all can. All it takes is bit of experimenting, passion and intuition (which can be learned!). Email support is included for the week that follows.
Health Food Store Tours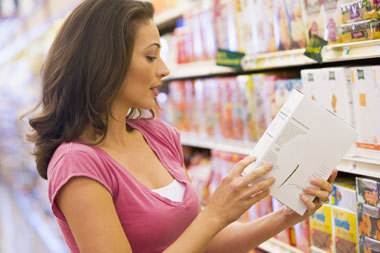 If you've ever been to a health food store, you know that walking in for the first time can be quite daunting. Organic, USDA organic, hormone/pesticide free, local, free-range, cage free…AH! What does it all mean? I've mentioned the importance of education before, and here it is no different. We must be our own food detectives.
There are answers, and we will discover them together. We'll tour your local health food store, whether it's Whole Foods or Whole Earth Center in Princeton – it will be a fun and highly practical experience. Our 90 minute tour will include discussions on:
Food label reading
The true meaning of sugar free
Pesticide/hormone free vs. local
Wild vs. farmed seafood
Fresh vs. frozen produce
Storing fresh produce
Eating produce that's in season
The ultimate shopping list
Deciphering marketing claims
My passion is to educate and nothing would make me happier than to help you begin your wellness journey by learning which foods to bring home for yourself and your family.